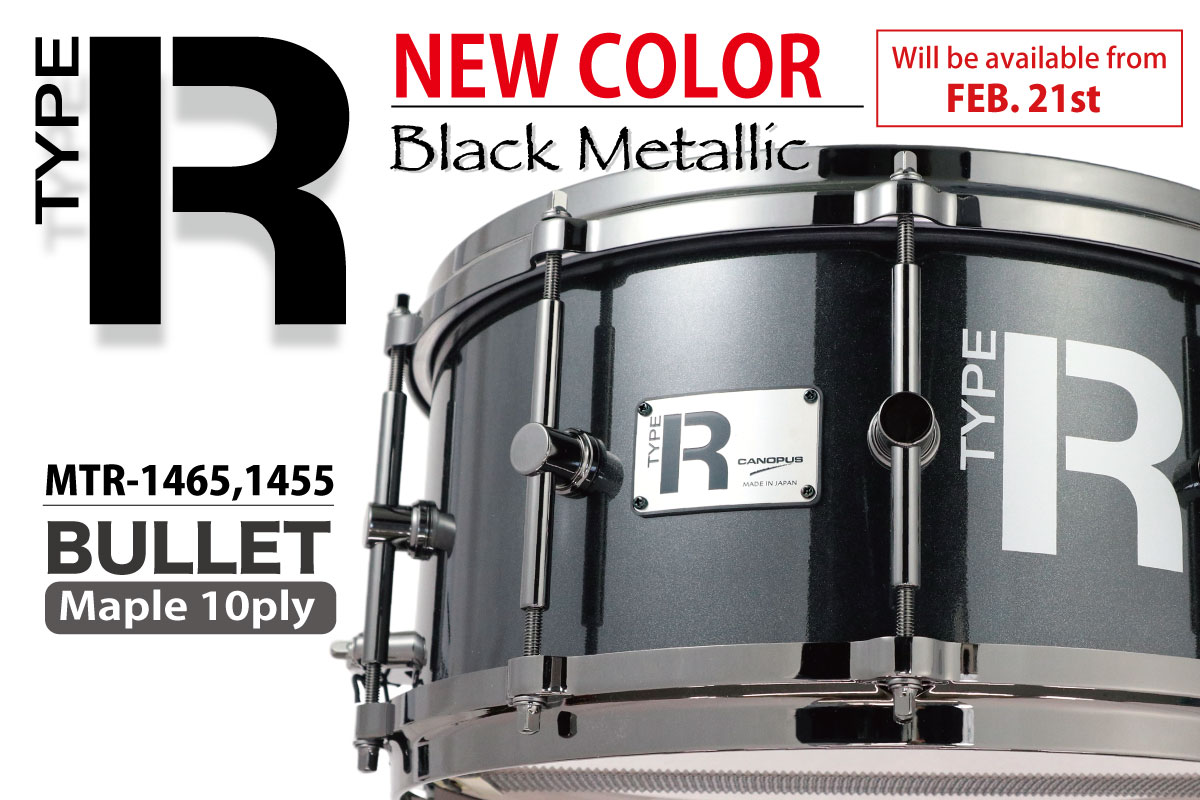 Type-R "BULLET" -Maple 10ply-
New Color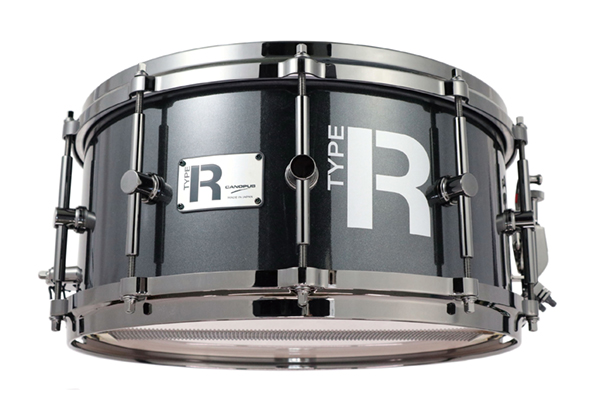 Black Metallic
Available from FEB. 21st
Black Metallic
SIZE:14″x5.5″ / 14″x6.5″
PARTS COLOR:Black Nickel or Chrome
HOOP:Die-Cast 10H or Steel 10H
HEAD:ASPR Black Coated 1ply / REMO SA
SNARE WIRE:CPSS-BB14DR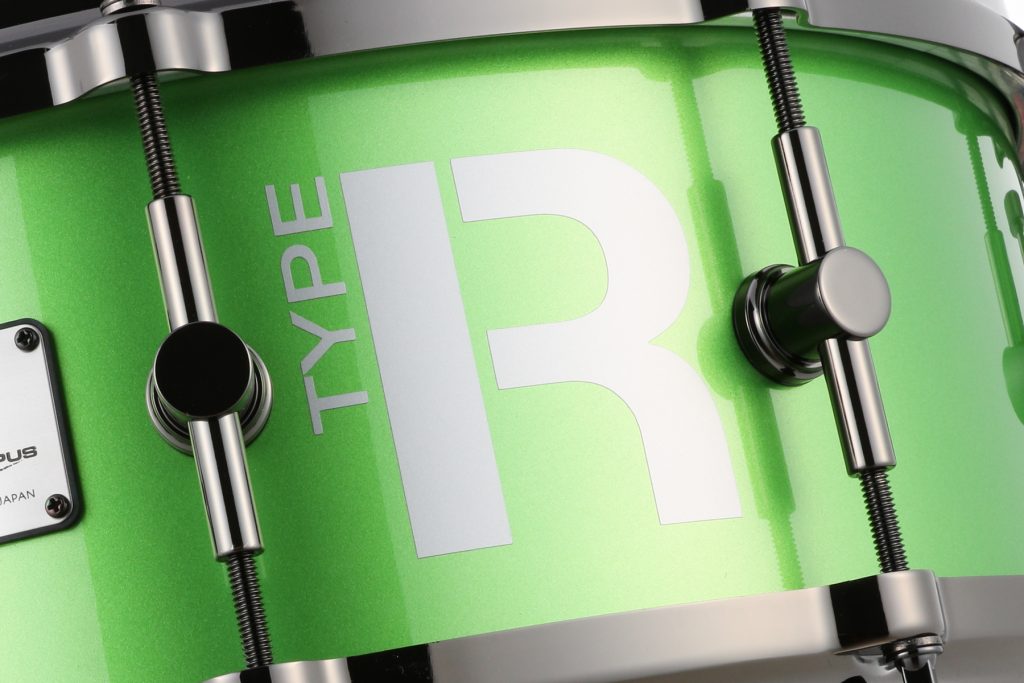 Specialized Rock sound with 10 lugs
Wood shell delivers the power of a metal drum – with great projection and crispness.
In today's rock drum sound, role of the snare drum can be seen like the engine in a car – to move the music forward, and to provide a definitive backbeat for the band.
We applied an extremely accurate bearing edge to an 8mm American Maple shell to bring out the maximum power and projection. We have also applied acrylic lacquer to make the sound more solid.
By making it with 10 lugs, we managed to produce a shorter shell vibration – giving a tight, sharp sound.
We used Red Lock (CLT-4), to ensure that the tension bolts do not loosen.
Additionally, we have decided to use Japanese made ASPR drum heads rather than regular Remo USA heads. ASPR drum heads provide more directivity and give greater character in the mid to high frequency ranges.
This is our' proposal – a specialized Rock sound – a thick wooden snare drum with great power, but, at the same time, extremely comfortable and easy to play. We have produced the very first specialized snare drum for the Rock genre!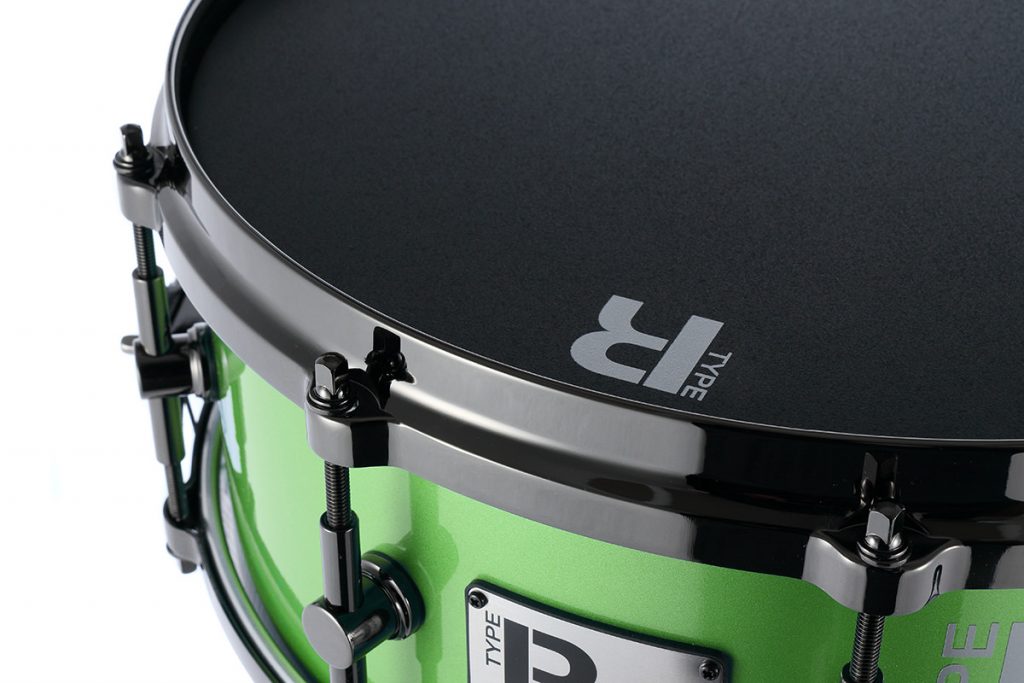 In order to provide increased overtones Bolt Tight is not installed.
Instead, 4 Red Locks come standard to prevent detuning of tension rods.
›› Bolt Tight
›› Red Lock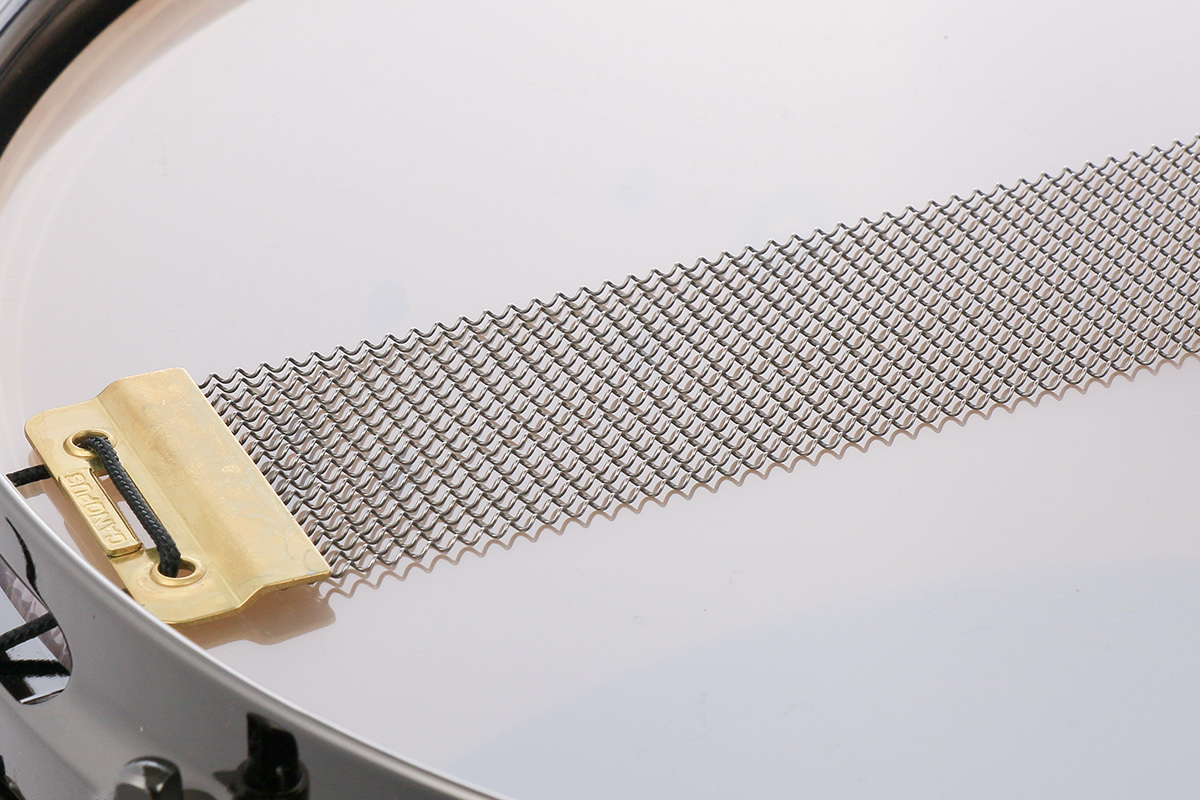 Back Beat Snare Wire [CPSS-BB14DR] create a loud attack and sharp response even for ghost notes.
›› Back Beat Snare Wire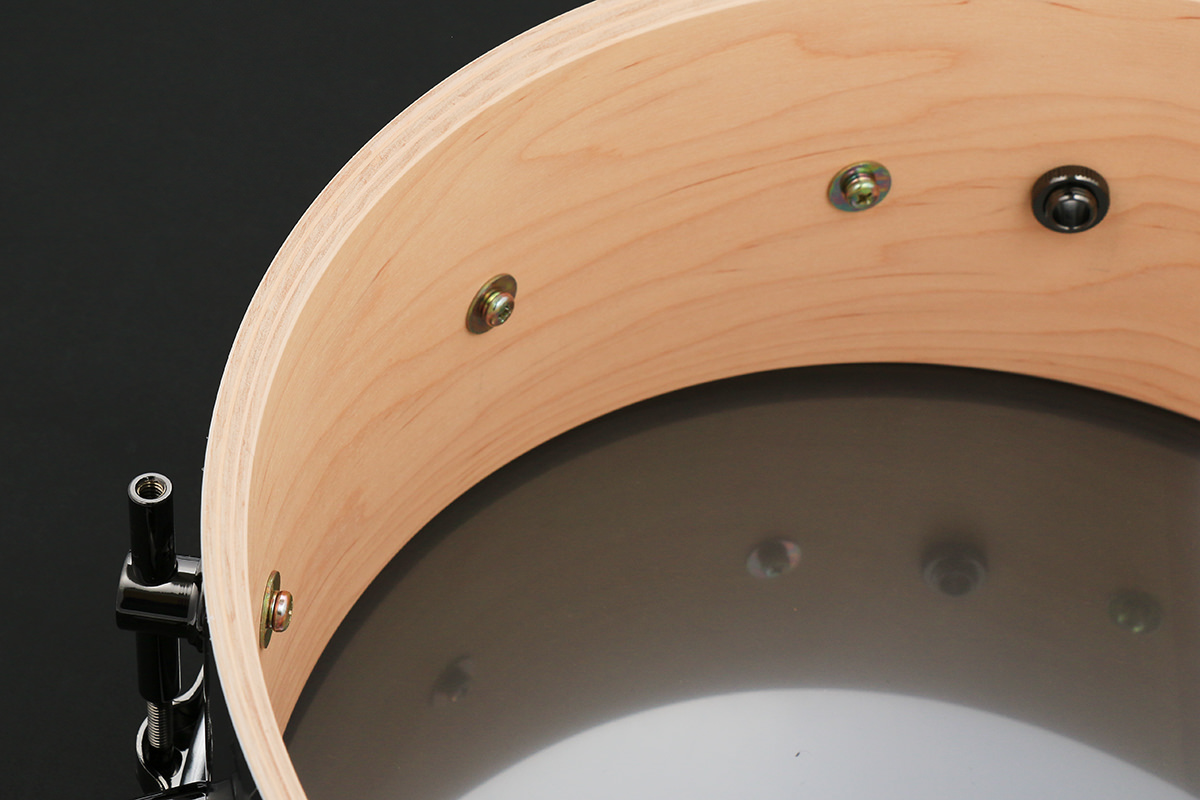 10ply American Maple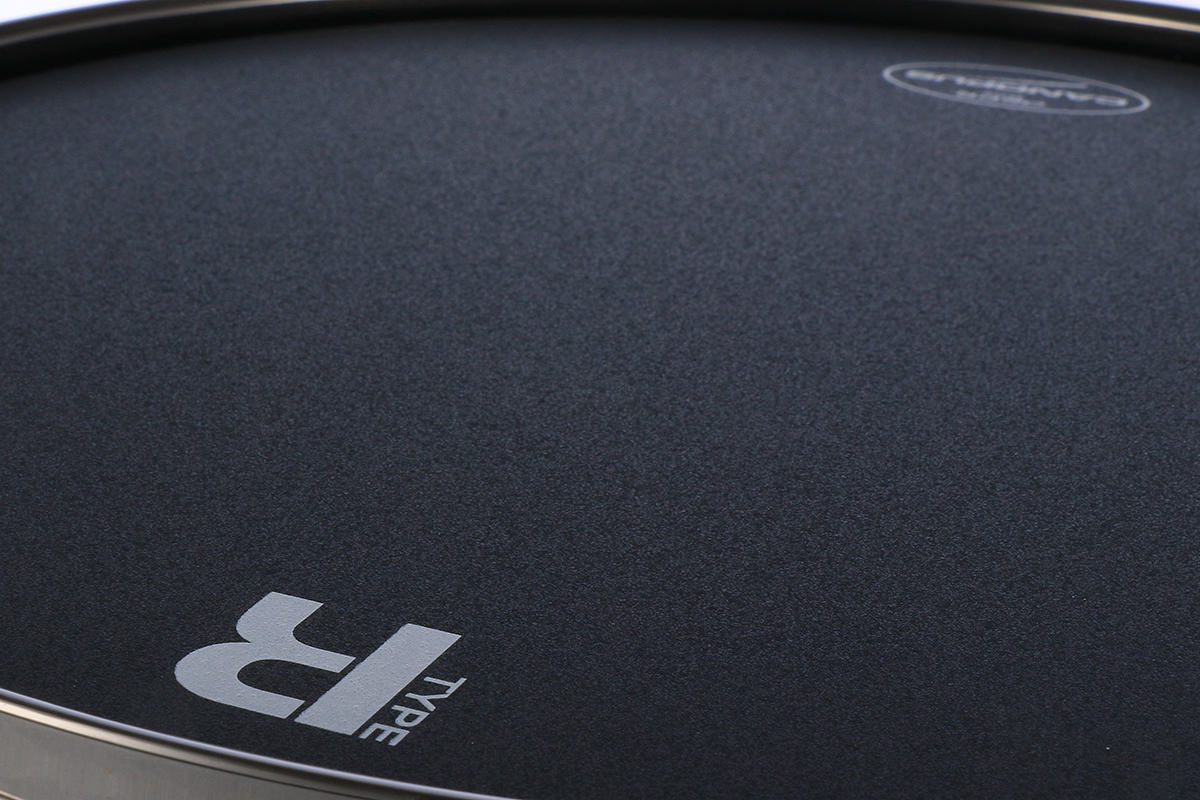 Newly developed drum head [CTR14BLC]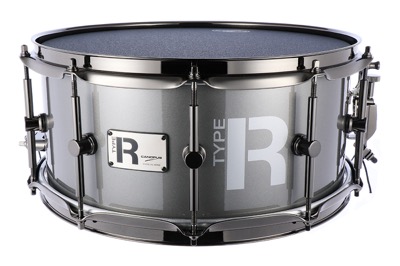 6.5″ x 14″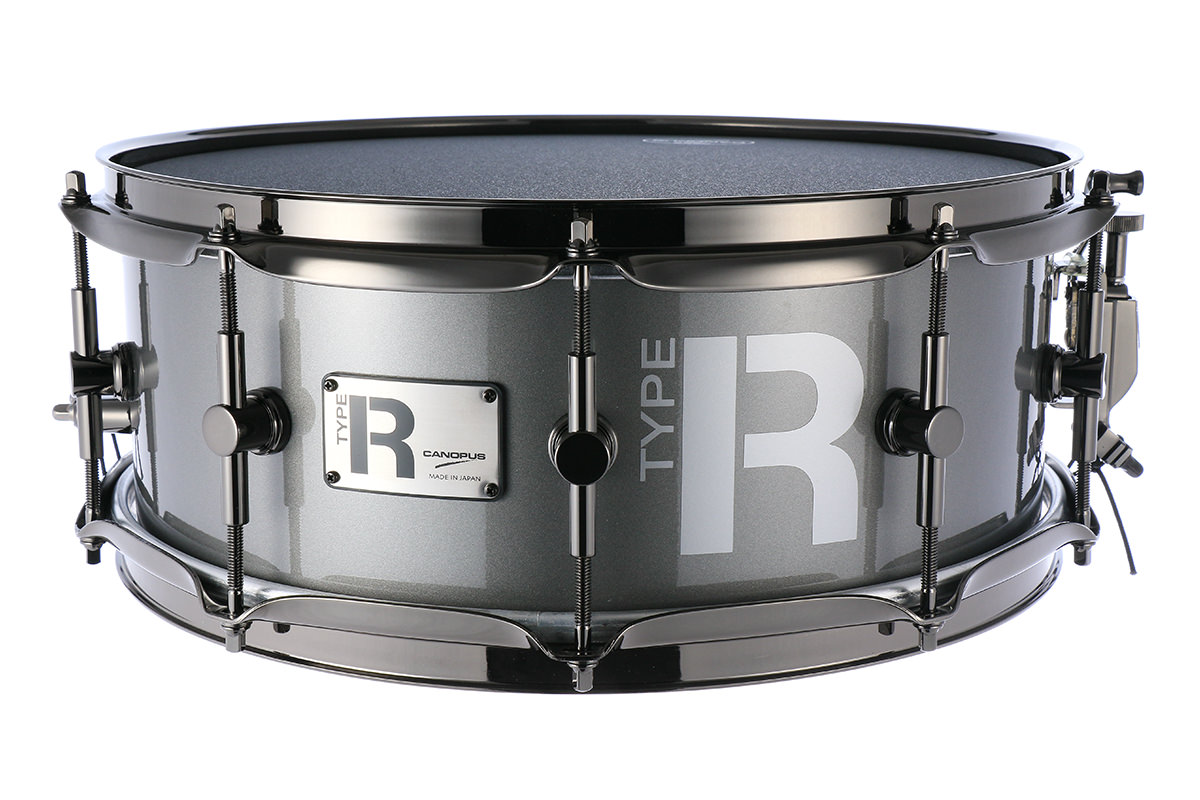 5.5″ x 14″
More Variety, More Possibilities!
MTR-1465-PH / MTR-1455-PH
SIZE

6.5″ x 14″ / 5.5″x 14″

SHELL

10ply American Maple

HOOP

With 10 Tension 2.3mm Steel Hoops

SARE WIRE

Back Beat Snare Wire [CPSS-BB14DR]

HEAD

CTR14BLC(CANOPUS ASPR)
Red Lock Standard Feature
MTR-1465-DH / MTR-1455-DH
SIZE

6.5″ x 14″ / 5.5″ x 14″

SHELL

10ply American Maple

HOOP

With 10 Tension Die Cast Hoops

SARE WIRE

Back Beat Snare Wire [CPSS-BB14DR]

HEAD

CTR14BLC(CANOPUS ASPR)
Red Lock Standard Feature