Designed specifically for the Rock genre.
In the modern world trends change rapidly – and this is particularly seen in the music scene.
Musical instruments used to be produced to be used in any kind of genre. But we asked – "should a music instrument necessarily be like that ?"
For instance, in the car market, the sports car was developed for a car racing, 4WD was developed for off-road driving etc.
Thinking along such lines, necessitated that we develop the Type-R drum kit – designed specifically for the Rock genre.
The volume and sound of Rock music is much louder now than when the style was introduced to the world over 50 years ago.
A drum kit that can produce a huge groove and reach the other musicians with maximum projection and presence is vital in the modern Rock world.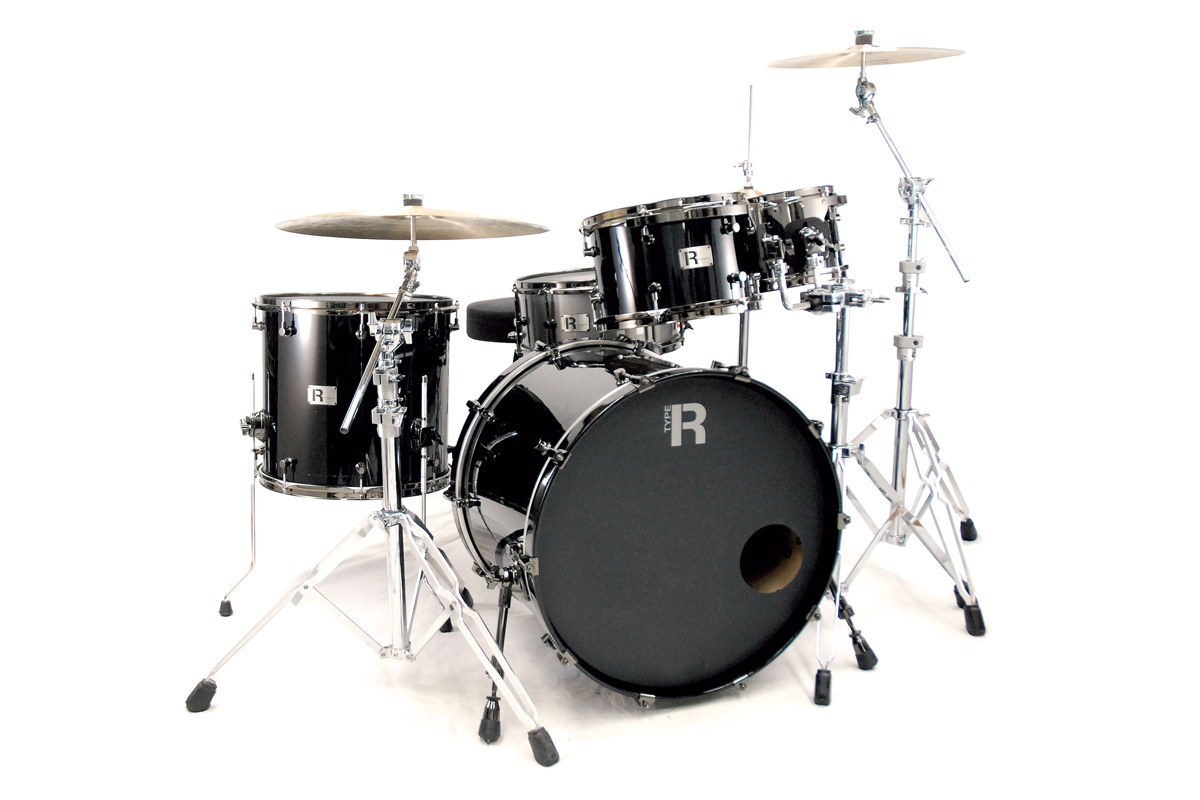 TT
M/BTRT-0710B
7″x10″
M/BTRT-0812B
8″x12″
M/BTRT-0913B
9″x13″
M/BTRT-1014B
10″x14″
FT
M/BTRF-1314B
13″x14″
M/BTRF-1516B
15″x16″
M/BTRF-1618B
16″x18″
BD
M/BTRB-1722B
17″x22″
KIT
| | |
| --- | --- |
| EXHAUST 001216 | 22″BD,16″FT,12″TT |
| EXHAUST 001316 | 22″BD,16″FT,13″TT |
| EXHAUST 121316 | 22″BD,16″FT,13″TT,12″TT |
| W EXHAUST 121316 | 22″BD×2,16″FT,13″TT,12″TT |
BUY NOW
10ply Maple/Birch Hybrid 8mm
ASPR Black Coated /REMO Clear
Brass Tube
Black Nickel or Chrome
COLOR
PARTS COLOR